SatNOGS has made its museum debut at the Chabot Space and Science Center in Oakland, California (USA). This is a part of their new exhibit, "Going The Distance: Our Reach Into Space"
I was there last week and took a few pictures. @morgan gets all of the credit for designing and building this exhibit. I think it gives us a lot of ideas to build off of in our educational dashboard thread.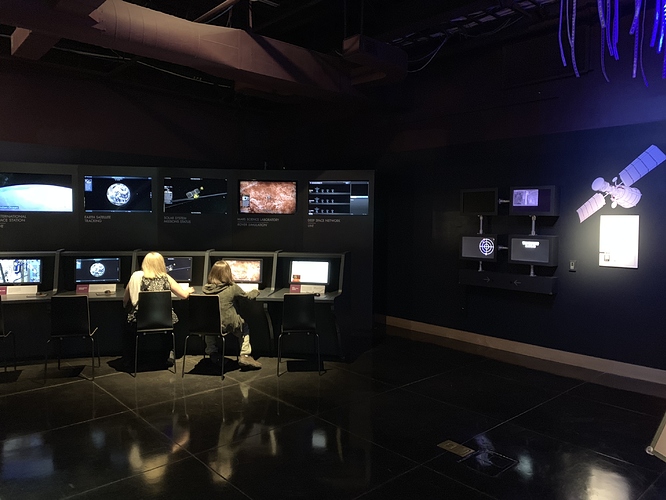 Their mission control exhibit, with SatNOGS on the wall to the right.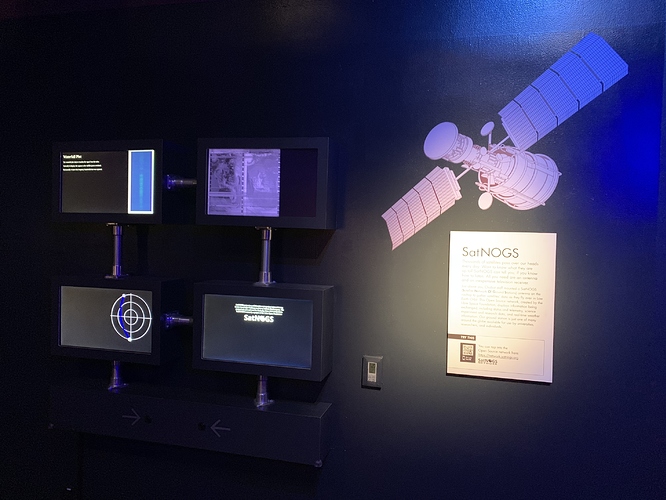 Displays are animated showing the building of a waterfall, decoding of a NOAA image, and overhead satellite position. This animation gets replayed over and over.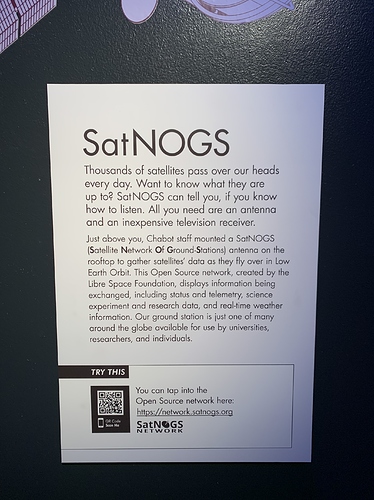 QR code takes visitors straight to network.satnogs.org
Good job, Morgan!