A common topic that comes up at hamfests and maker faires is when an educator comes to us and says "this would be great to have on our roof and in our classroom… How do we show the students what is going on and make it real for them?"
All we can offer today are 2 main views: the network observations page filtered for the ground station, and the ground station dashboard itself (see below).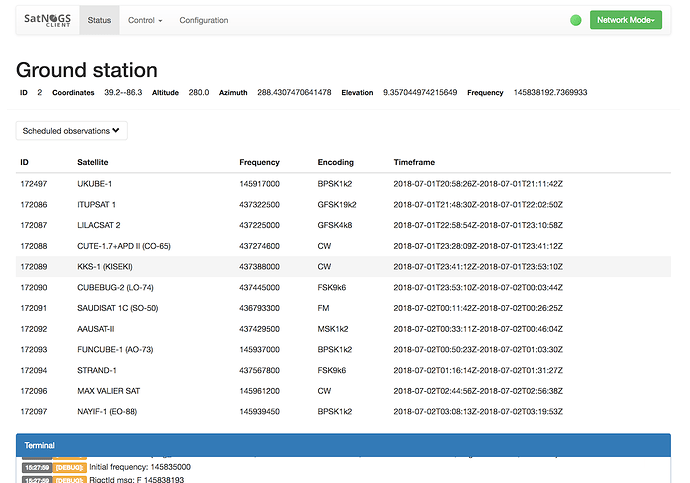 The problem with the network view is that it requires manual refreshing of the page or opening observations that would be of interest to students. The problem with the dashboard is that it doesn't show much detail that would be of interest to students (ie: results).
---
Here is the scenario I would like to kick off this thread with:
A K-12 school has a fixed station SatNOGS setup with antennas on the roof top, and outside of the science classroom is a glass display case with a monitor showing details of their SatNOGS station. What would that display show? Keep in mind this would need to be dynamically updated with no manual clicking or intervention - to keep it automated.
(further context: at least here in the US, this setup is common for seismographs and weather stations, where a school will host the hardware and as part of this setup there will be a display that shows current data being collected)
I'll pause there and see what some of your ideas are!
(edit: paging @danwhite)