To verify an observation system, I am trying to use Gpredict for making satellite data just like the result for "Show next pass" as below.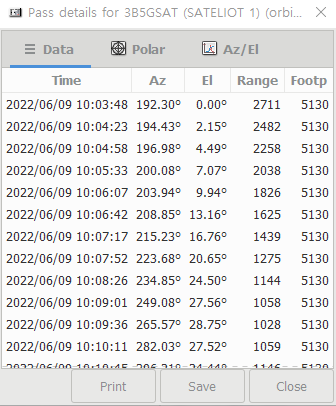 But, I found that I have to save the data one by one.
Is there a way to save these results for multiple satellites? like hundreds?
I don't have the knowledge to modify C programming language, so I need some help.