I am setting up my first SatNOGS station using a Raspberry Pi 4. I am at the point of applying my configuration, I only set up the basic settings and browsed through the advanced settings to see what I will need to look out for. I am going to be using an RTL-SDR BLOG V3 ultimately hooking that to an LNA to an M2 SATPACK1. I am adding screen shots of the failure and the Error LOG.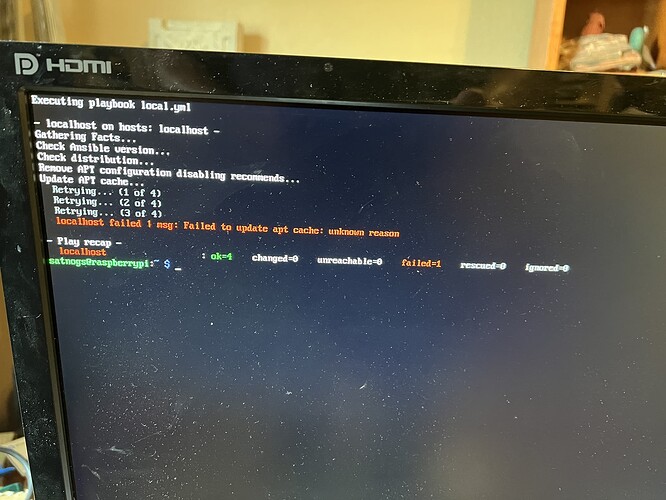 I am getting an error: localhost failed msg: Failed to update apt cach: unknown reason
And so I do not know what to do… It looks as if my jpeg will not work on here…
Any help or direction would be appreciated.
Thank you
-Jeff