As we continue to add more services and websites to the LSF/SatNOGS ecosystem, identity management and logging in becomes more of a pain for our users. To help ease this pain we are migrating our user management and authentication to Auth0. In the end this will provide a Single Sign-On (SSO) experience across all of our web properties.
Users with accounts on community.libre.space, network.satnogs.org, db.satnogs.org, network-dev.satnogs.org, and db-dev.satnogs.org have been imported into the new Auth0 system based on their email address, with duplicate accounts taking the username of first hit in the order of those sites listed.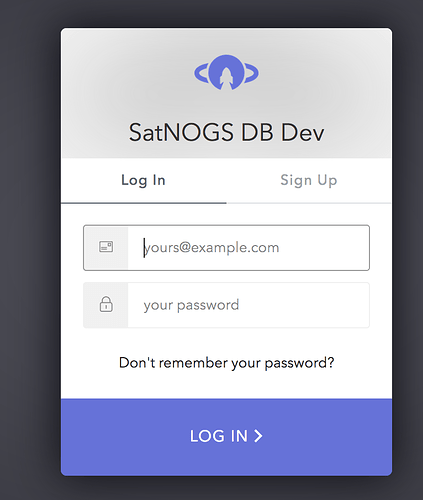 The only change you will need to make is to do a password recovery for your email address to establish your Auth0 password, once the changes go live. This will only need to be done once and then your account will work across all sites.
The schedule for these changes is such:
Today, 18/11/2018 (for testing):
db-dev.satnogs.org
15/12/2018:
community.libre.space
network.satnogs.org
network-dev.satnogs.org
db.satnogs.org
dashboard-dev.satnogs.org
TBD (will announce in this thread)
wiki.satnogs.org