Hi all there!
I don't know if this is the right place to ask my question, but i didn't found a better one.
I try to adapt the afsk1200 example to create a ax.25 receiver with my hackrf. I must admit that i'm new to gnu radio and sdr stuff. So i was successful in creating a audio monitor channel. This works. But now i'm not sure if i included the afsk1200 example correct. I got no output from ax.25 decoder.
I don't have the ogg file which was used in the example. I am not shure if my input to the costas loop is correct. i use a framerate of 480k.
I hope someone can give me a hint where my problem is. I tried serveral framerates and i tried to use the output of the nbfm demod but all with no success.
here is my grc flowgraph: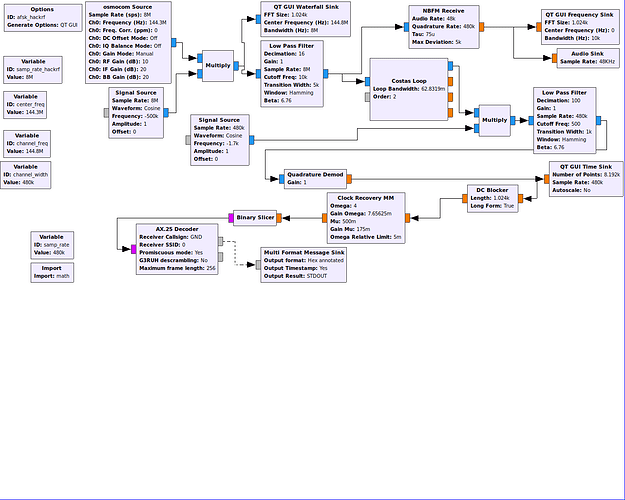 Greetings
Alex