Hello to the list,
i am new on this list and hoping posting in the correct place.
I am a new linux amateur user,
I have installed in the Ubuntu the Gpredict with the command:
sudo apt-get install gpredict
when i went to select the satellite to track,i have noticed that all the satellites does not show the transponder when i go to select the radio tab: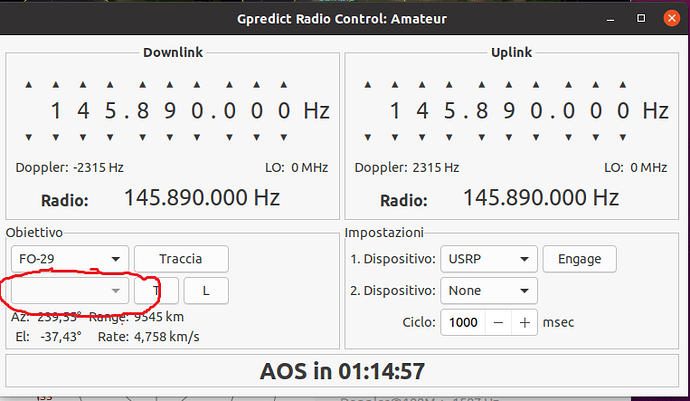 Please anybody can tell me where am i missing and how to do?
Thanks
Enzo!