Good news, we've deployed the first ground station in Switzerland at a very noise less spot (7.35009E,46.83592 N).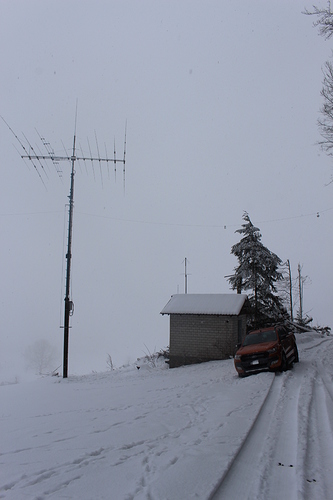 The antenna is a TA-1 (Turnstile) + an RTL-SDR V3 stick. The site is a remote HAM radio station with broadband cable internet and 24/7 long term operation experience, technically maintained by HB9EHO, HB9FXQ and DM9KS. When all shortwave antennas are not operated there is a public <30MHz sdr receiver available at http://kiwisdr.hamspirit.de:8073/ to get an impression on the HF noise no site.
It is currently registered in the dev network 226 - now we got two requests:
a) transfer ownership of the dev network node 226 to user TECHNIKRAUM
b) transfer to production network!?