Hi,
I just released version 0.4.0 of the satnogs-monitor.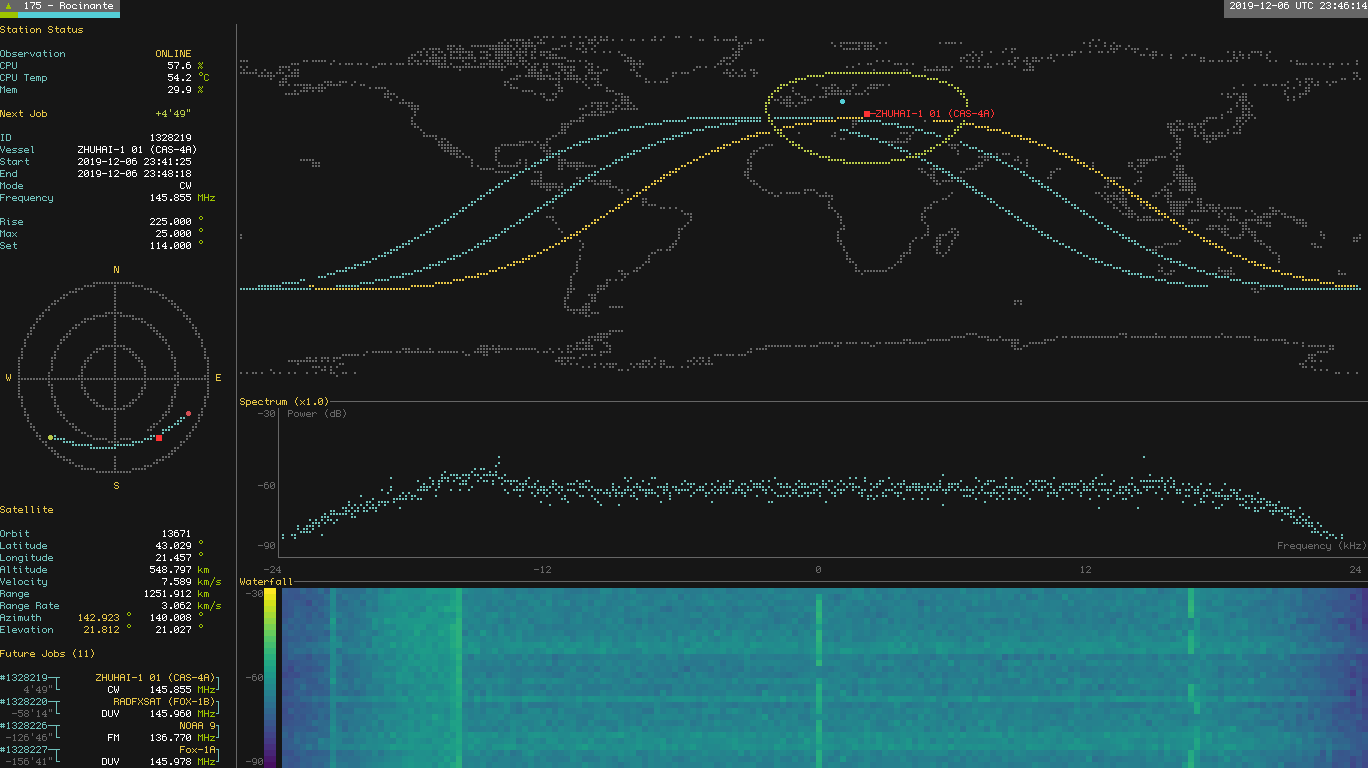 The most notable change is added compatibility with the waterfall file format introduced by satnogs client in version 1.1. This should fix the crash some of you experienced with enabled waterfall and/or spectrum plot. You can read the changelog for version 0.4.0 here. I've also included Debian packages for armhf (raspberry pi) and x64. You can find the updated install instructions in the wiki, although just the links to the packages have changed.
To update an existing installation on your raspberry pi run:
wget https://github.com/wose/satnogs-monitor/releases/download/0.4.0/satnogs-monitor_0.4.0_armhf.deb
sudo dpkg -i satnogs-monitor_0.4.0_armhf.deb

Please note that version 0.4.0 is not compatible with the waterfall file format before satnogs client version 1.1. I think there is no valid reason for running an outdated satnogs client, so the monitor won't support older client versions. Of course this applies only if you're using features using data directly from your station (waterfall, rotator).
Sorry for the delay in releasing this.