Hi, from 11-10-2022 19:39 Dutch local time , so 17:39 UTC till about 14 hours later I recorded the 436 MHz satellite band from Airspy 5 MHz wide with 6 el yagi pointing north and Upu 435 filtered preamp. This morning I did run the data file analyser from SDR Console with it and played back a lot of signals from the waterfall which was created. A screenshot from the signals is attached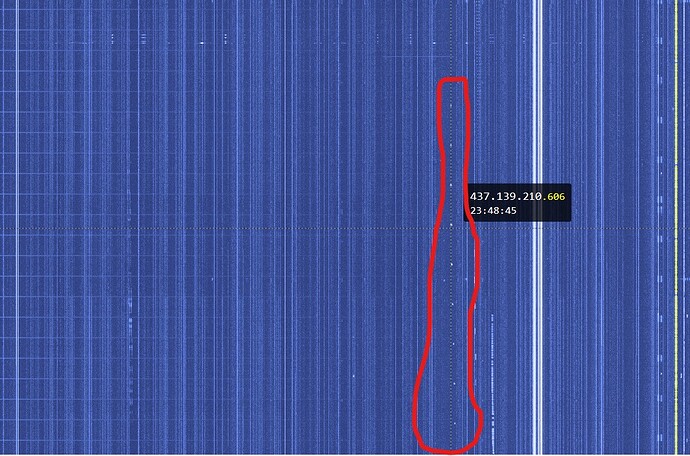 Around 21:46 I notice some data type signals which I could easily play back from the recording and noticed the transmissions sound like pager type (pocsag ?) modulation. However my pocsag decoder shows no interest in this audio.
I randomly played some of the transmissions while recording audio in WFM, audio file attached.
I had my first view in the Satnogs DB for transmitters today

but I don't see a matching modulation type for the signals I do hear.

the dropbox link contains the MP3 audio recording.
Any info which satellite this is ?
Thanks,
Ben