I just updated to 1.8.1 and everything is working.
I would like to add my pre & post script files I had with my previous 1.6 client to /usr/local/bin but it says I don't have permission.
I'm still a newb at linux so I use WinSCP as a file manager and I get this error when I try to copy my scripts over.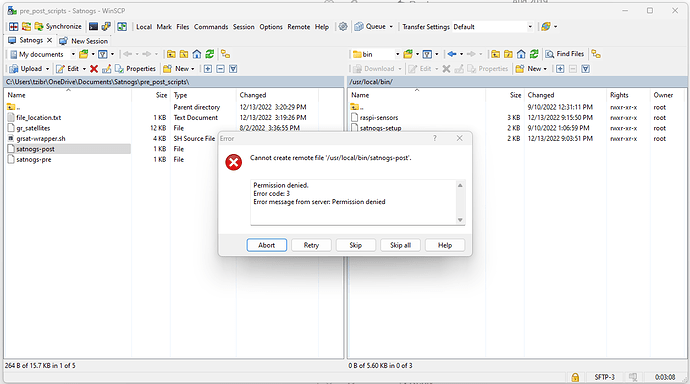 How do I fix this?
Thanks in advance,
tz