Hello I'm IN3AQK


I'm trying to use the radio control feature with a single FT817.
These are my settings.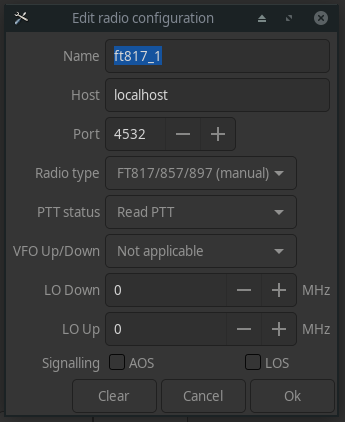 All seems ok, and if a click on the space key the transceiver updates the frequency and begins to transmit.
If I hit again the space bar it does not stop to transmit.
The only way to stop transmitting is to pushing on the mic ptt.
The secondary effect is that the second hit on the space bar de-engage the radio.
Like the focus window is on the engage button.
This on Arch Linux and gpredict 2.2.1