Hi everyone!
We have set up a new Ground Station and we are facing some challenges getting a clear signal, and we were hoping the community might give us some advice.
Our equipment, located at the roof of our building in Athens and set up in series in this order, is:
Antenna: Kx137 [wraase de] hardware/antennas/
LNA: NooElec SAWbird+ NOAA [amazon com] Nooelec-SAWbird-NOAA-Ultra-Low-Applications/dp/B07TWPR871
20 meters low loss coax cable [[amazon de]] gp/product/B0995QX5FV
SDR: Noeelec SMART SDR v5 [nooelec com] store/sdr/sdr-receivers/nesdr-smart-sdr.html
Ubuntu server with SatNOGS running in a docker container
For example in SatNOGS we get waterfalls
with no visible signal.
We also run a test with CubicSDR for NOAA 19 at 137.1 MHz (our antenna center freq) and although the signal in our opinion is clearly visible as seen here: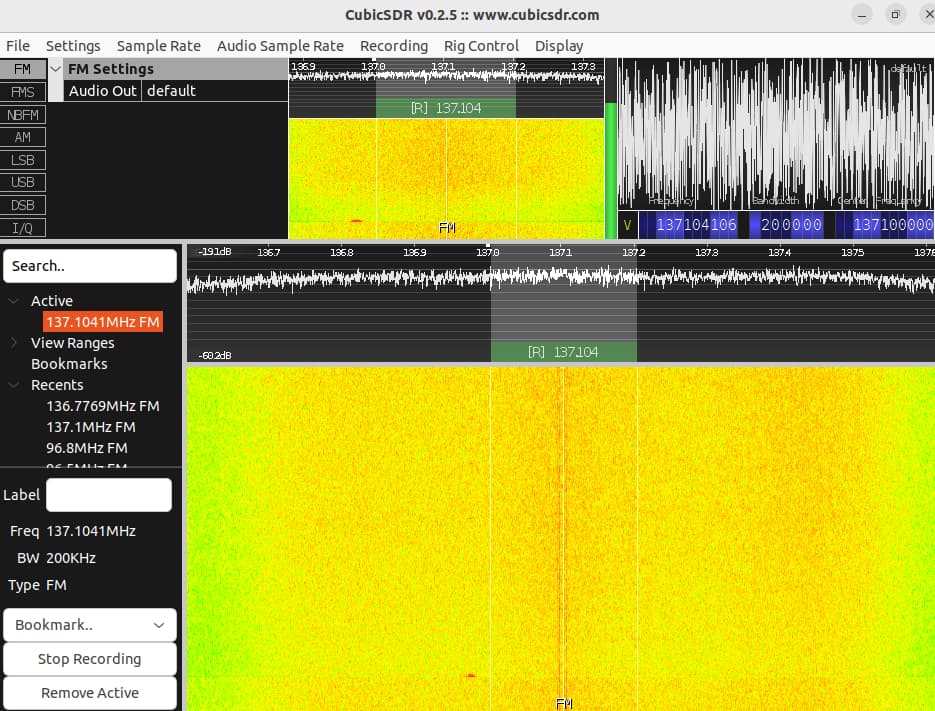 the .wav demodulated with wxtoimg is pure noise.
We also tested the configuration of [antenna, coax cable, LNA, SDR, server] but saw higher noise levels.
We would greatly appreciate any guidance.