Regarding Observation 4713778
…
Should all my ir.png pictures be solid black or is there something i can adjust ?
Thanks
Karl.
Hi,
The IR (Thermal Sensor) of Meteor-M2 is not operational.
I disable the IR process on y side…
cd satnogs-extras/scripts
nano process_meteor.py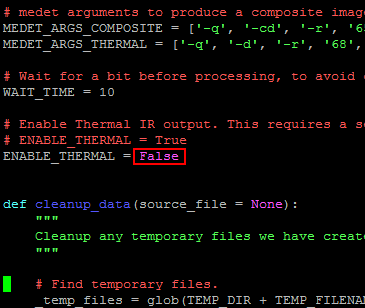 VE2DSK
Tu I've done that now so will check the next pass.
And it worked perfect with only the one picture being uploaded.
73
Karl.