My station OE6EUR15 gets sometimes ConnectionErrors in the logfile: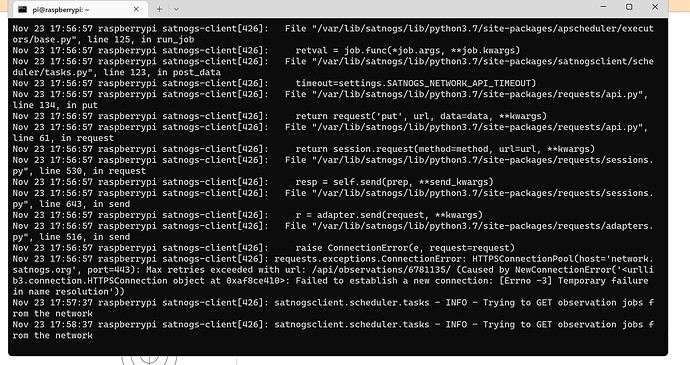 I do not see any problems with my WLAN, so I would like to know, whether server has a problem at that time, or if this is "normal" behavior. I see, that waterfall was uploaded later, so obviously this is a temporary problem. Can observations get lost because of such failure?
Thanks for you help!