Here is my modification of SatNOGS rotator.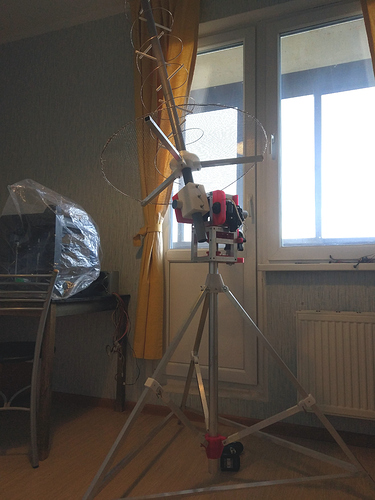 controller [cheap clone Arduino Uno + Monster Motor Shield + window motors + UART-RS485 converter]
helical antenna similar UHF-435-8-version_5
tripod based on satnogs-tripod
receiver rtlsdr v3
board with ARM from my garbage on Debian
You can see sources here.
And also, I use my program satviewer like orbitron or gpredict to work with this thing.