OK, it happened again: Observation 3233692
This time I saw the audio file was there, then on a refresh is was not.
I see this now: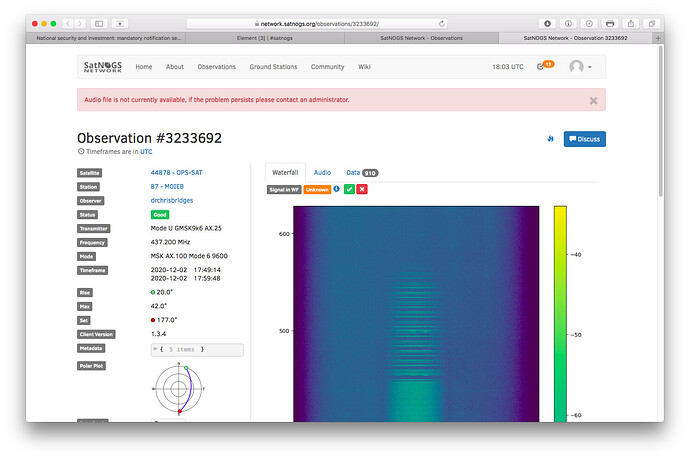 "If the problem persists please contact an administrator." Is it just me? 73s C
The audio is uploaded but it takes some minutes to be archived, during this time is unavailable. This is a bug and there is plan to fix it, so audio will be available as soon as it is uploaded by the client.
Oh thank god. Thanks @fredy!
How'd I recover the other two? 73s C
This is another issue, client hasn't uploaded the audio files or the audio files were faulty. If they are not as .ogg files in /tmp/.satnogs/data directory, there is nothing that can be done.
This means that for some reason there are lost samples. Usually this happens when cpu is overloaded. If you use rtlsdr try to run rtl_test for some minutes. Also check the logs, you may see some 'O's.