Part of some HRPT received this evening!


Meteor M2 is tumbling again! Any ideas why so often? It seems like the angle is always about the same, however, earlier this morning, the angle appeared to be changing (not my image)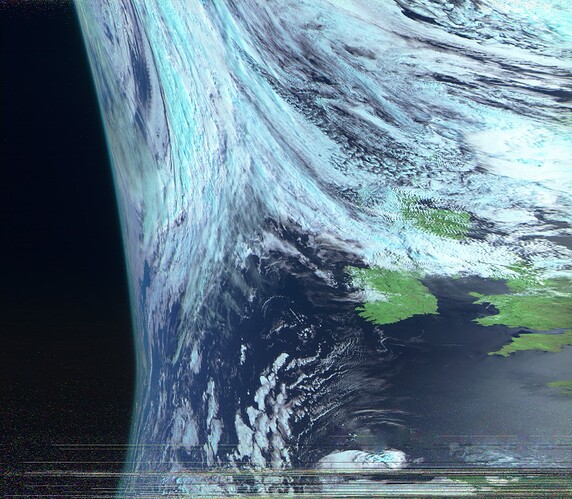 I'm opening this thread to discuss this event, feel free to comment and/or post your HRPT images!