Hi,
I have seen various info on the web suggesting that the Meteor-M N2 LRPT 2 frequency is 137.900 MHz and not 137.925 MHz. This is confirmed by the waterfall capture I made earlier today, where TCA occurs at 20:40:08.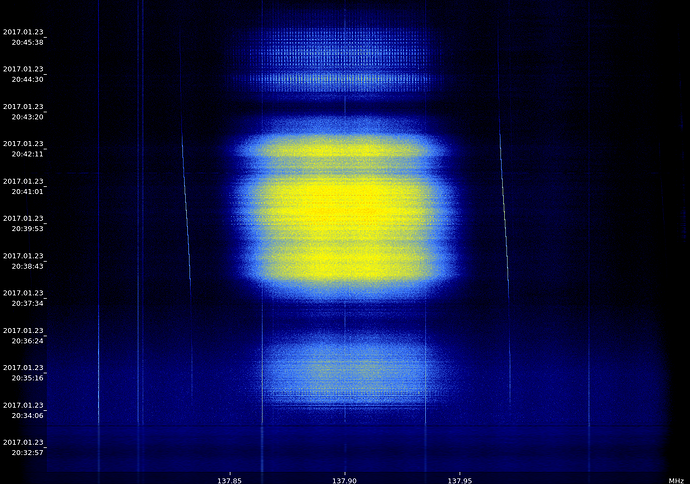 I made the suggestion to the DB and using this post as reference.
Also, LRPT 1 is currently switched OFF. Does it qualify it to be "not alive"?