Hello all!
LSF Core contributors, are meeting from 11 Oct 2023 till 15 Oct 2023 for our annual get-together to discuss, hack, celebrate, strategize, plan and spend quality time together in a common place.


Our schedule covers a variety of topics: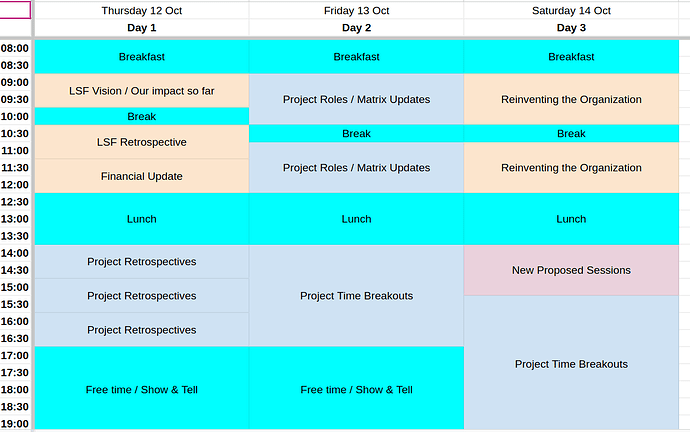 Feel free to reply here if you want to know more, ask questions and/or inquiry about a specific session!