My apologies if this isn't the preferred place for issue tracking, but I wanted to document before I lost track. It didn't seem like the issues feature is enabled in GitHub.
-Client Local Web Interface- Save button exists on configuration page, but values are not retained. I have been editing in the config but attempted to make a quick tweak to PPM and noticed it didn't save. Validated on both of my RPi stations.
-Website Observation Scheduling on Mobile- Using iOS, drop down to schedule observations isn't filtered for the particular satellite.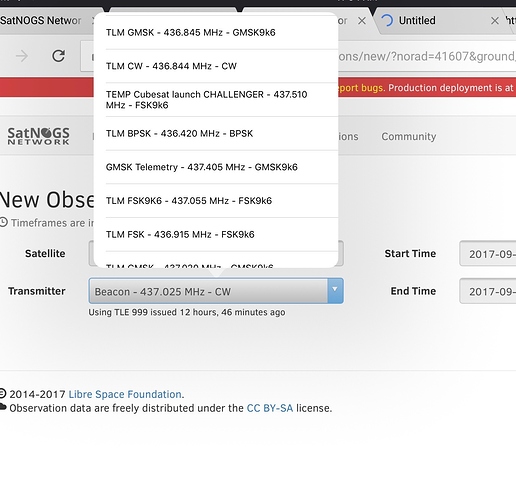 -Previously mentioned memory consumption of memory as it relates to gnuplot.
If you have any questions, just let me know. Also, if there's a better spot, please let me know and I'll ensure to post there.