Greetings!
If the schedule holds, the time has arrived for another deployment from the ISS 'Kibo' module.
Would it be possible to assign temporary ID #'s for the three satellites involved?
Can anyone help with the downlink mode for 'Futaba'? Also please speak up if I've gotten any of the frequencies wrong.
TUMnanoSAT / 436.680 / 9k6 GMSK AX25
Futaba / 437.375 / 1k2 ???
HSU-SAT1 / 437.280 / 1k2 custom framing (http://uz7.ho.ua/hsusat.zip + gr-satellites) / 9k6 custom framing (http://uz7.ho.ua/hsusat9600.zip [NOT yet in gr-satellites])
Per a tweet from JA0CAW: The deployment event for those satellites by J-SSOD#22 will be broadcast via JAXA Channel.
August 12, 2022 (Friday)
18:25-18:55 (JST)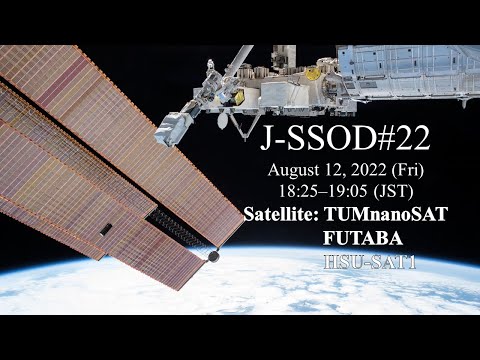 Thanks!
-Scott, K4KDR