We do not yet have binary repository for Raspbian or Debian, but it is possible to install the binary .deb package from our Ubuntu repository. The following works for Raspbian Stretch:
Go to Packages in "Gpredict releases" : Gpredict releases : "Gpredict Team" team and select the latest Ubuntu 16.04 package group (currently gpredict - 2.2.1-ubuntu16.04~ppa2)

Download the armhf .deb file, currently gpredict_2.2.1-ubuntu16.04~ppa2_armhf.deb.

Open a file manager and find the .deb file, usually in the Download folder. Right click and select Package Install.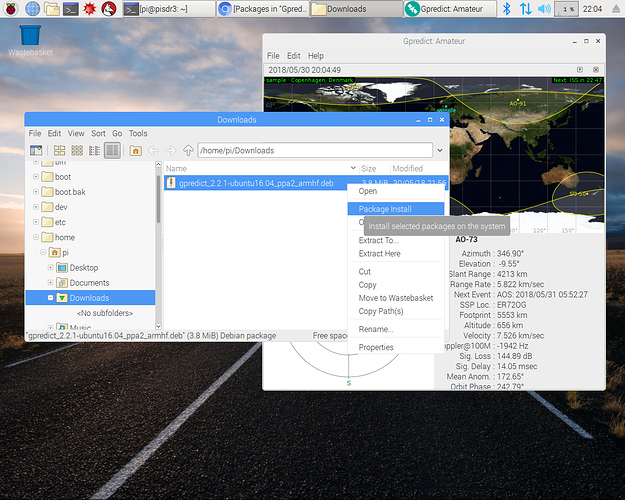 This should install Gpredict and its dependencies. Gpredict will now be available under the Internet and Education menus.