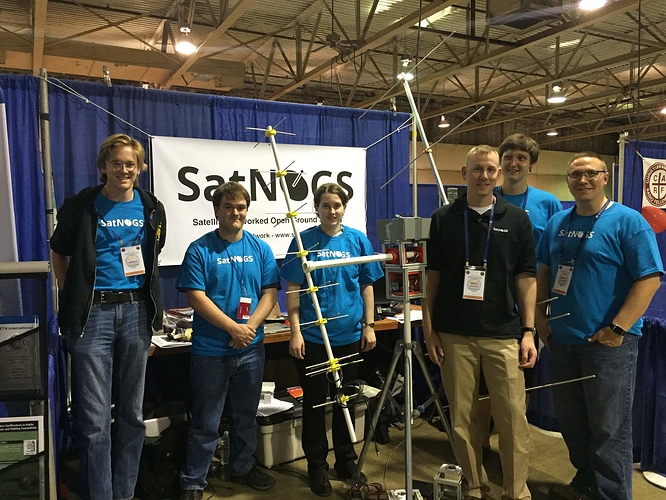 Hamvention was a huge success! This year we were inside which gave us a LOT more foot traffic and visitors. The down side to that was that we did not have enough space to show off movement in the rotator (almost not enough space to even have it there).
Some highlights:
handed out about 1500 flyers
presented to a couple hundred attendees at the TAPR digital forum
made some great connections with AMSAT
got some people interested in joining the network with their existing stations
met a couple of people who are "in progress" of building a ground station
Could not have done this without @danwhite and his students from Valparaiso University: John, Matt, Chris, and Ashlee. They held down the fort very well and helped engage all of our visitors!