Thanks to @EA4GPZ page An STRF crash course – Daniel Estévez I'm having fun collecting and analyzing signals - sort of successfully identified a pass of XW-2A but had to cheat and find what it was, then add the id and frequency to strf/data/frequencies.txt to get a post facto match: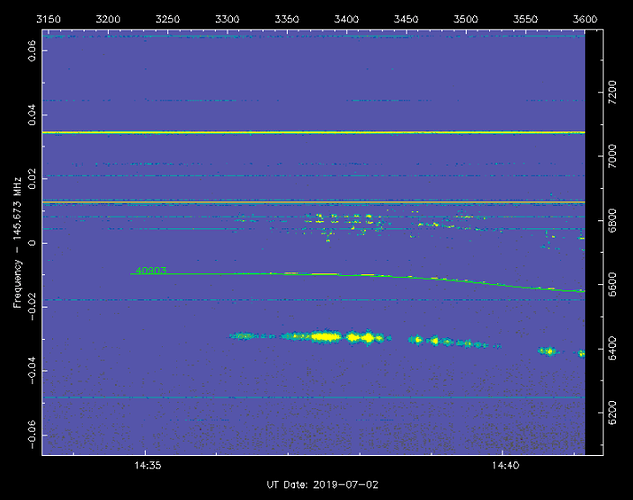 which amazes me the alignment with the cw tlm is right on.
Question: Where is a good source of strf/data/frequencies.txt – it comes unpopulated or course - for when you have a mystery signal?
Nice to see piping rtl_fm raw 1.8Msps directly to rffft for an hour only creates 260MB of bin data for analysis.