I'd like to make egg beater antennas like the M2 VHF and UHF listed in the wiki.
I am starting with round to max out the overhead signal, not square egg beaters. It is very hard to find detailed instructions that describe the wiring diagram of even common antennas like turnstiles. Where are elements connected, if elements are one piece or cut, if elements are parallel or in series, etc.
I'll be happy to add a detailed write up to the wiki when done.
I've looked at lots of design pdfs and am looking at two options for wiring, both by ON6WG / F5VIF.
Egg beater (Original)
https://on6wg.pagesperso-orange.fr/Doc/Antenne%20Eggbeater-Engl-Part1-Full.pdf

Egg beater revisited
https://qsl.net/kj6dzb/stuff/Eggbeater-Ant-Revisited-English.pdf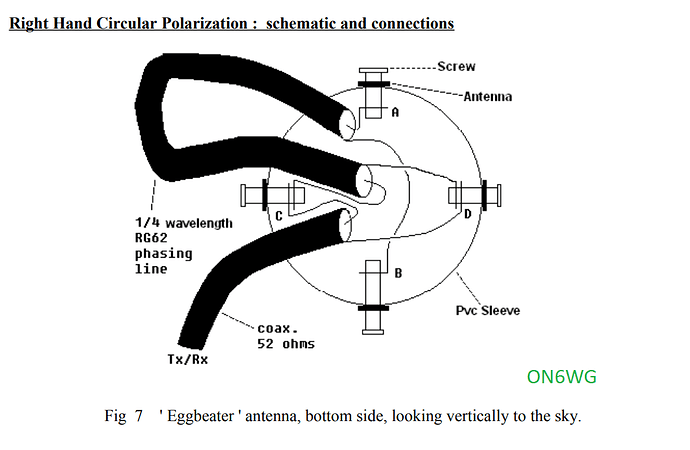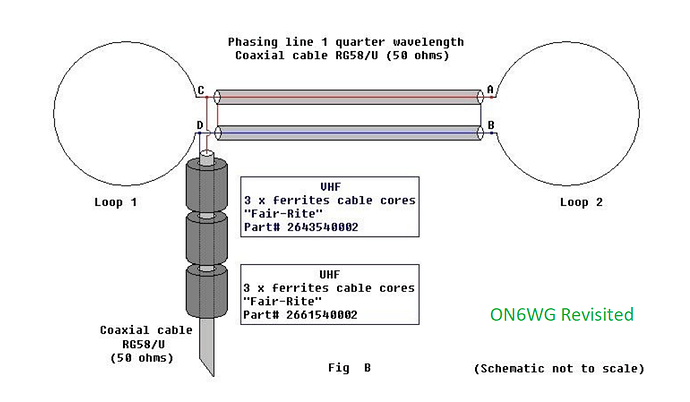 The Revisited version makes sense on the balance. Both versions are shorted on themselves; both hoops short to each other and to the two wires to the receiver. With amplification this turns into a heater. This seems wrong to me but is this a valid way to wire antennas?
Secondly, does anyone know of a cheap noise generator that I could use for spectrum analysis, cheap SWR tuning?
Thanks