Hello everyone,
can someone tell me if it is possible to change the default cycle timing in the rotor and radio parameters ?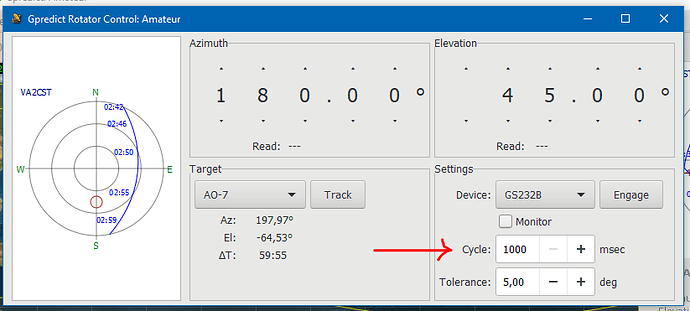 I'd like to change the rotor cycle timing to 2000ms and keep it that way.
Each time I start gpredict, the timing goes back to 1000ms.
Thank you all !