Hello everyone, I'm receiving a strange signal with a central frequency of approximately 1230 MHz. Does anyone know a satellite with a downlink frequency of a close value?
Here's a picture of a spectrogram of the signal. It looks like a radar at first sight: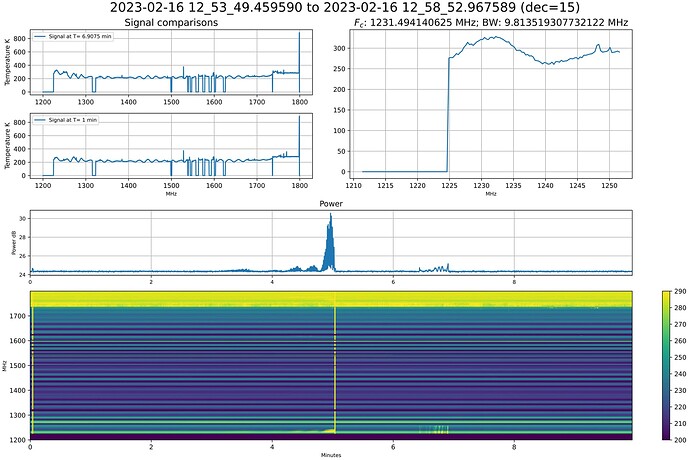 I hope someone can help us! and thanks for your time!