Hi,
Trying to schedule observation for 40654 NO_84, but seems to be not visible from any Satnogs station. Any ideas?
I think it re-entered recently?
Looks like NO-84 PSAT made its last pass. on December 22, 2021
20 May 2015 to 22 December 2021
https://heavens-above.com/orbit.aspx?satid=40654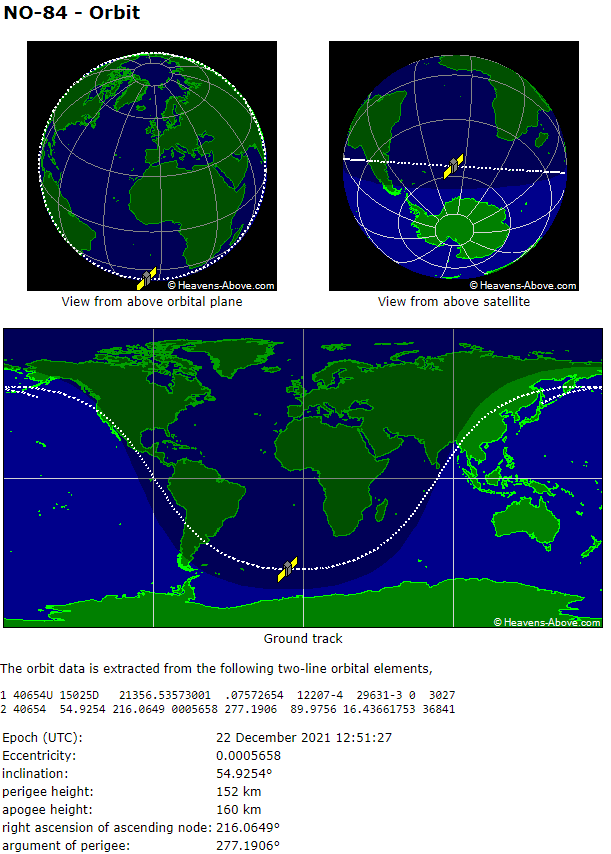 Hi people,
Thanks for replies.
Reentry explains everything.
Steve VK4SMC