Let's add here any information about the satellites that will be launched.
Some info can be found in
https://ru-m-wikipedia-org.translate.goog/wiki/Список_космических_запусков_России_в_2023_году?_x_tr_sl=ru&_x_tr_tl=en&_x_tr_hl=ru&_x_tr_pto=wapp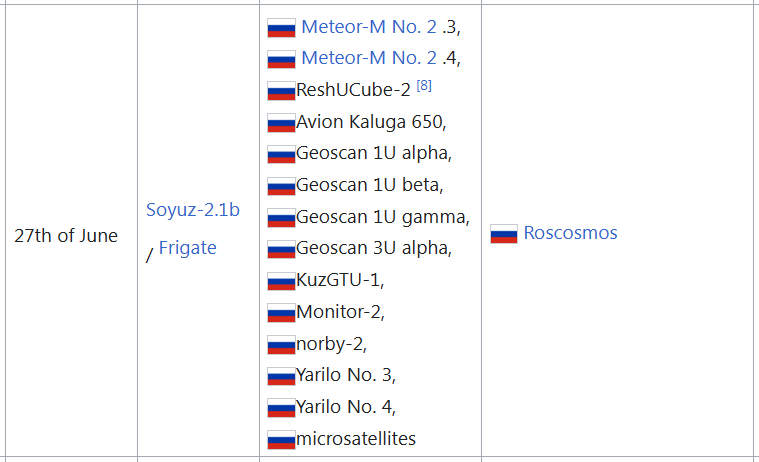 CubeBel-2 (BSUSat-2) is scheduled for Launch on 27 June 2023 from Vostochny with Meteor-M.
CubeBel-2 is a 3U CubeSat, developed by team of students and young scientists of Belarusian State University.
IARU Amateur Satellite Frequency Coordination in process:
https://iaru.amsat-uk.org/formal_detail.php?serialnum=911
The IARU Satellite Frequency Coordination Panel will discuss our request on 29 May.
The frequencies requested for CubeBel-2 the same as frequencies of the CubeBel-1 satellite.
CALLSIGN: EU11S
Telemetry Downlink: 436.990 FSK 9k6 AX.25
Digipeater Downlink: 436.990 FSK 9k6
Digipeater Uplink: 436.200 FSK 4k8
To @fredy
Please add CubeBel-2 (BSUSat-2) to SatNOGS DB.