Hey! LSF is building a S-Band GS in Kalamata - Greece.
For these purpose a BOM is developed:
Additional parts like cables for motors and position sensors and connectors
Note: The rotator controller communicates with single board computer via hamlib. An issue of controller is after a few slews we are getting "PULS TIMEOUT MOTOR 2", any thoughts?
Gain: 7.85dB @ 2.2GHz, measured at the SDR port without using cable ecoflex-10 but a RF cable mini-circuits 141-10NM+. Because the gain of feeder box is low, we measure the gain of LNA only.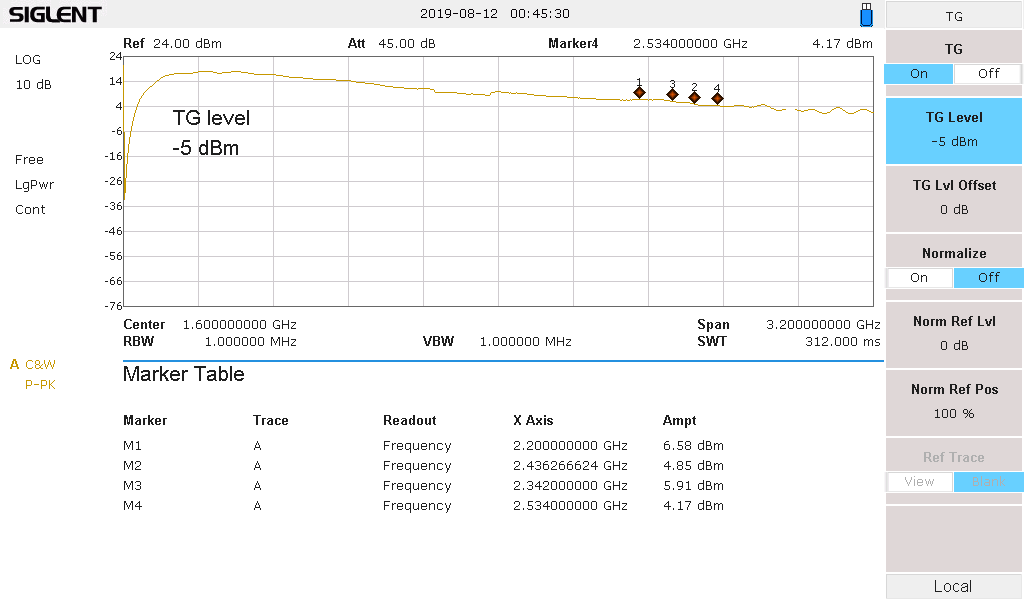 The Gain: 11.58dB @ 2.2GHz, which is near to the datasheet value, 12.4dB @ 2.0GHz. So the total losses of the feeder box are: 3.73dB (while the losses which are calculated from diagrams are ~1.3dΒ). Any thought?
Notes:
Client Box



The power supply for the Raspberry pi 3b+ is a Meanwell MDR-20-5. For LNA is used
a LDO LM317 (temporarily, it is needed a better LDO with better power supply ripple rejection) that converts +5V to +3V. The single board computer (Raspberry pi 3b+)
will be placed in DIN rail (@pierros any new photo?).

Rotator tower: Work in progress!!