Hi!
I'm trying to use STRF by @cgbsat to produce waterfall images of the DSLW-P recordings by the Dwingeloo Telescope (and subsequently extract signal strengths of the direct & moonbounce signal).
So far I've
built & installed strf according to the README
set the required environment variables

export ST_COSPAR="2018-045C"  # DSLW-P
export ST_DATADIR="/path/to/strf/"
export ST_TLEDIR="./dummy/path/to/tles/"
export PGPLOT_FONT="/usr/lib/grfont.dat" # Required by my pgpplot installation to show the axes/labels


Downloaded the 435.4 MHz recording from 2018-10-17 (USRP B210, internal clock, 40ksps at 435.4MHz, complex floats (gain adjustments))
Generated the FFT data with

mkdir output
./rffft -i DSLWP-B_PI9CAM_2018-10-17T15_43_55_435.4MHz_40ksps_complex.raw -p output -f 435400000 -s 40000 -F float -T 2018-10-17T15:43:55


Plotted the FFT with

./rfplot -p output/2018-10-17T15\:43\:55

The result is an empty waterfall: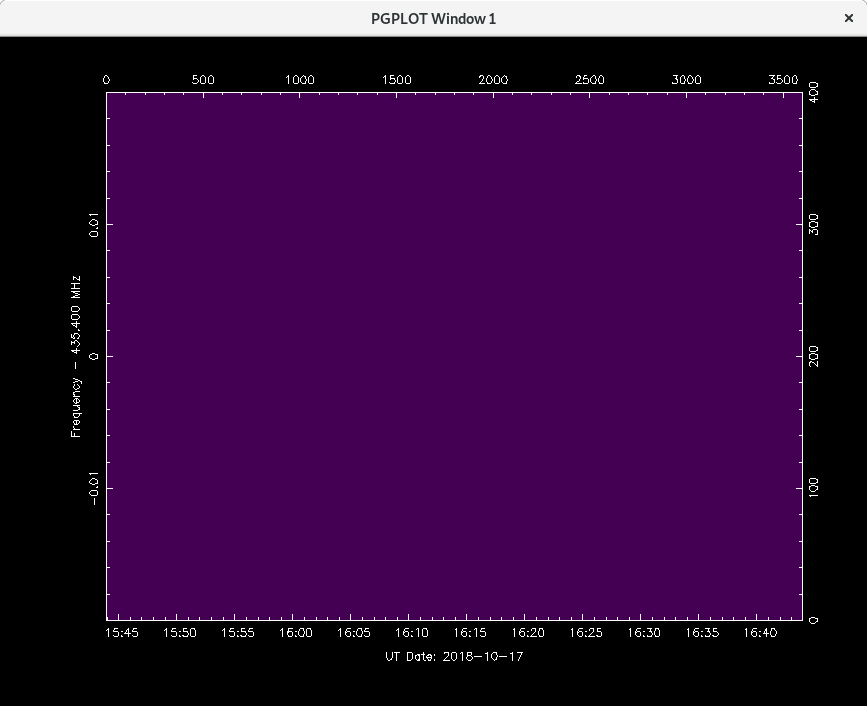 opened output/2018-10-17T15:43:55_000000.bin
opened output/2018-10-17T15:43:55_000001.bin
[...]
opened output/2018-10-17T15:43:55_000059.bin
Read spectrogram
400 channels, 3600 subints
Frequency: 435.4 MHz
Bandwidth: 0.04 MHz
Traces for 0 objects for location 2018

Do you see if I did any obvious (or non-obvious) errors?
Thanks for your help!
Sincerely,
Fabian