Why am I seeing possible infiltrators on my ground station schedule? Please see attached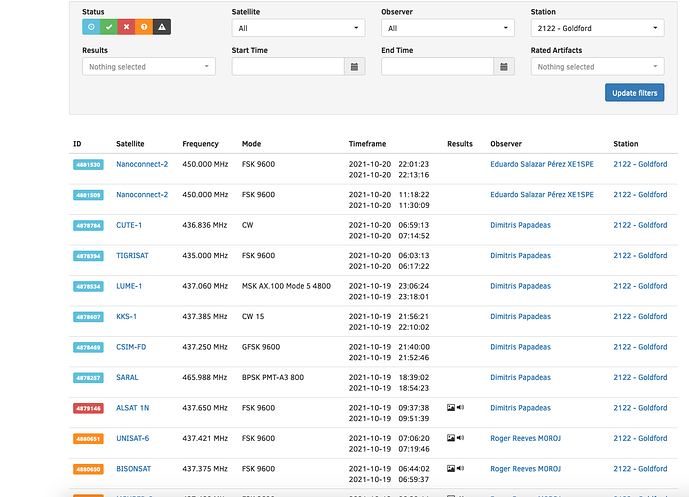 screenshot.
What do you mean by "infiltrators"? I can see some other SatNOGS users scheduling passes (which is the whole point of having a shared network. Do you see something that might be an abuse?
No, I see nothing sinister and I have no complaint. Just surprised, as I did not realise that you could share other's ground stations and API.
Excellent! Feel free to schedule observations on other stations too, and dont forget to vet them

My bad. I scheduled NanoConnect-2.
I used this feature to find out how badly my station was performing. Also I have browsed around the other stations equipment and learned a lot.
Thanks guys. Always worth a question.
I already know how badly my station is performing @n5zkk. And it will continue, until I change my antennas to something more directional. Until then I shall possibly use other stations @pierros - and also possibly afterwards.
Each day brings another query. All great fun.