Hello everyone,
how can I "clean" keps elements in gpredict ?
I only use the satellite from amsat and do not need the rest that were downloaded from celestrak.
I get 1180 satellites that are marked as missing because I do not download the keps anymore for these which came from celestrak.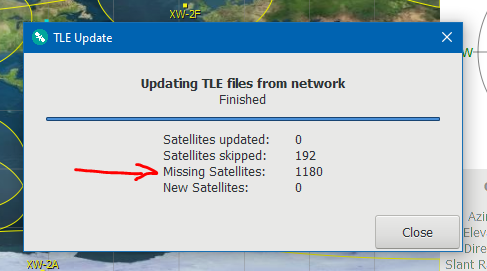 Any way to get rid of those unused satellite in the database ?
Thank you all !